Wedding Catering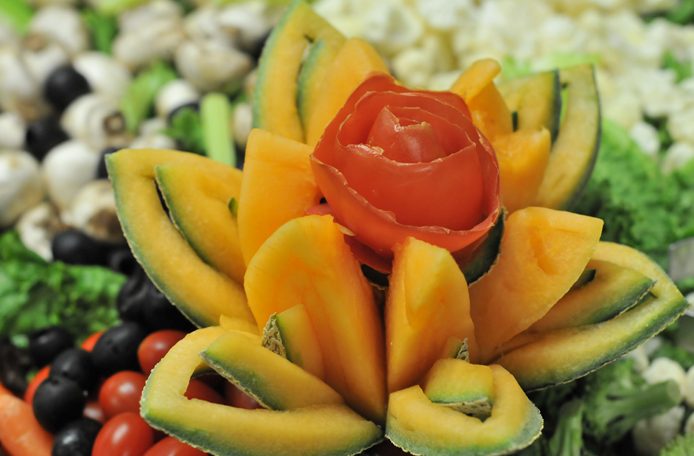 We are proud to have a skilled culinary team to create menus that merge quality food with exceptional flavor, including everything from avant-garde delectables to home-style cuisine. Contact us to attend one of our taste tests.
Paradise Hills does not allow the use of outside catering. All food and beverage must be prepared and served by our staff. The only exception to this regulation is cake and pre-packaged favors, which may be provided and delivered by an outside vendor.
Flexible Packages for all of your Wedding Events
From receptions and rehearsal dinners to showers and farewell brunches, Paradise Hills works with you to provide a full-service venue for all of your pre- and post-wedding events. Choose from an established menu or work with our event coordinator to create your own. Your wish is our command!
Alcohol Service
You have access to a full-service bar and friendly bartenders who can create a specialty bar for your guests. Sip martinis, wine, mojitos — whatever complements your personalized wedding menu at Paradise Hills' wedding banquet hall.
As a licensee of the State Alcoholic Beverage Control Authority, Paradise Hills strictly adheres to all laws and regulations pertaining to service and sale of alcoholic beverages. At no time are off-premise alcoholic beverages allowed onto our private property.
Reach Out
Whether your style is simple elegance or lavish design, our in-house caterers and event coordinator concentrate on making your wedding day and special events spectacular from start to finish. Contact us to learn more about our wedding catering services today.