Paradise Hills Golf Course offers full practice facilities, including full-size driving range with chipping and putting greens. Like the rest of our beautiful golf course, our driving range is meticulously kept, so your practice on the range pays off on the course.
Driving Range Features
Our driving range allows you to improve all parts of your game by providing:
Full-size driving range with target areas — allows for practice with irons, drivers and wedges
Chipping green and putting green — for practice on your short game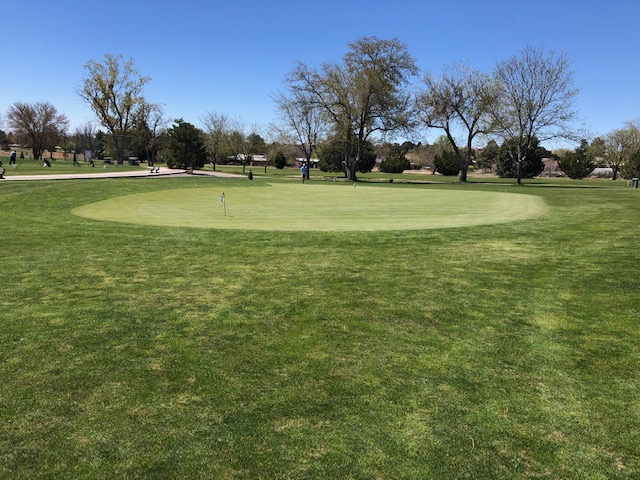 Natural grass in season, turf mats during off season.
You never have to wait to practice at Paradise Hills. Our driving range accommodates up to 50 people and provides adequate space to ensure golfers do not interfere with each other's practice.
Driving Range Hours
The driving range opens when the golf course opens until 45 minutes before sunset, so seasonal hours apply. Last ball times and flag pick-up times are posted in the golf shop.
Professional Golf Instruction
If you need more than practice time to take your golf game to the next level, get golf lessons. Individual and small group lessons are available for players six years and older.