Wedding Coordination Services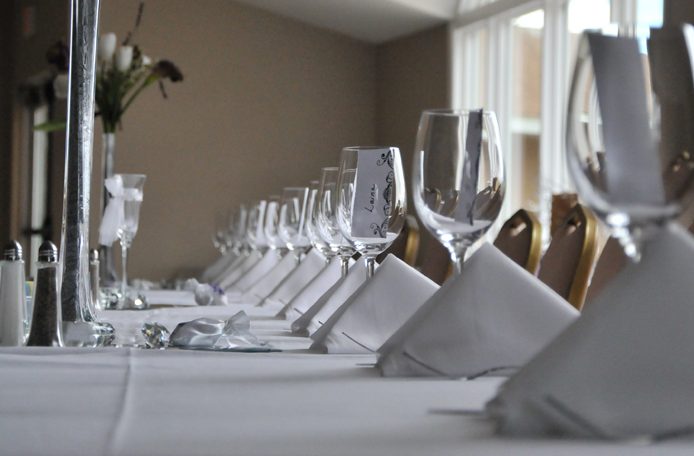 At Paradise Hills Golf Course, we understand that every bride deserves a storybook wedding day. We do everything we can to make your day perfect by providing professional wedding coordination services as part of every wedding reception package.
The event center at Paradise Hills Golf Course is under the direction of our experienced event coordinator. Our event coordinator has years of experience with planning all types of occasions and knows how to pull everything together to take stress off the bridal party.
What Wedding Coordination Includes
Wedding coordination involves assistance with the selection of everything related to your wedding events (ceremony, reception, rehearsal, etc.), such as:
Venue selection (largely determined by your guest count)
Colors for table linens, napkins and ceiling treatments
Room arrangements
Our event coordinator also coordinates delivery of off-site items, such as flowers, cakes and decorations provided by the wedding party.
Should you need recommendations for additional services, such as photography, videography, floral and DJ services, our event coordinator can recommend reputable service providers based on her experience with a number of local professionals.
Wedding Coordination Exclusions
Our event coordinator can do a lot to relieve the stress of the bridal party, but there are limits to this complementary service. Our event coordinator is not a full wedding planner, so our staff does not attend off-site appointments. We do not provide transportation to or from Paradise Hills Golf Course for off-site ceremonies, photos or honeymoon send-offs. For more details, please contact us.